NEW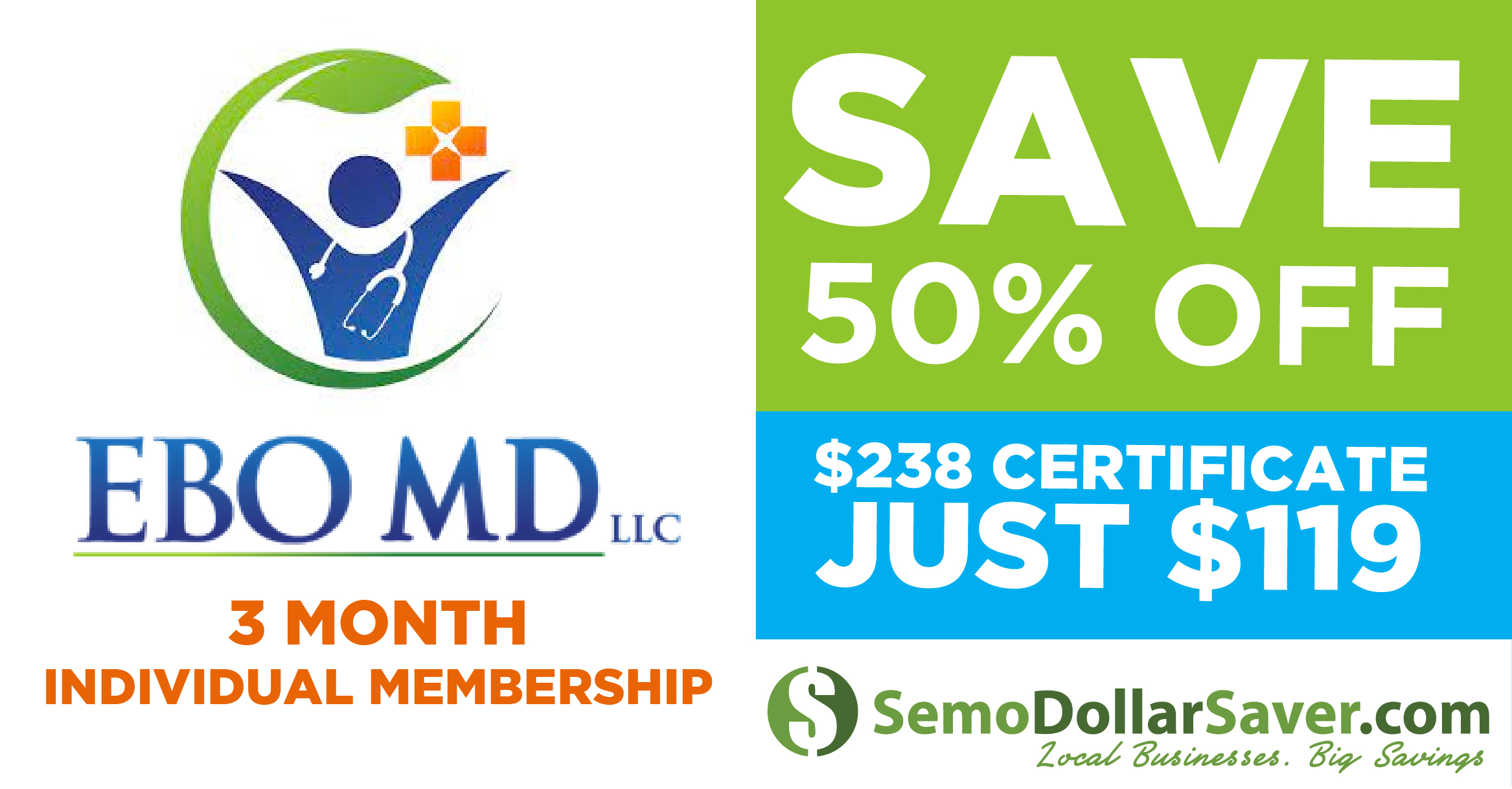 Three Month Individual Membership
EBO MD
2725 N. Westwood Suite 4
Poplar Bluff, MO
Retail: $238.00
Our Price: $119.00
This $238.00 Semo DollarSaver certificate is good for a Three Month Individual Membership at EBO MD in Poplar Bluff. A three month individual membership gives you unlimited access to in office visits, 24/7 health care, video consultations, on site labs, diagnostic testing, outpatient surgery, allergy treatment, weight management, hormone therapy, diabetes management, behavioral counseling, and more for the full 3 months. No co-pay, No deductible.
EBO MD
Poplar Bluff, MO
2725 N. Westwood Suite 4 Poplar Bluff, MO 63901 -
Show Map
EBO MD is membership-based healthcare, offering in-office consultations, testing, and other procedures—without co-pays or deductibles. Our simple access to direct primary care and affordable medication makes better health a possibility.