HOT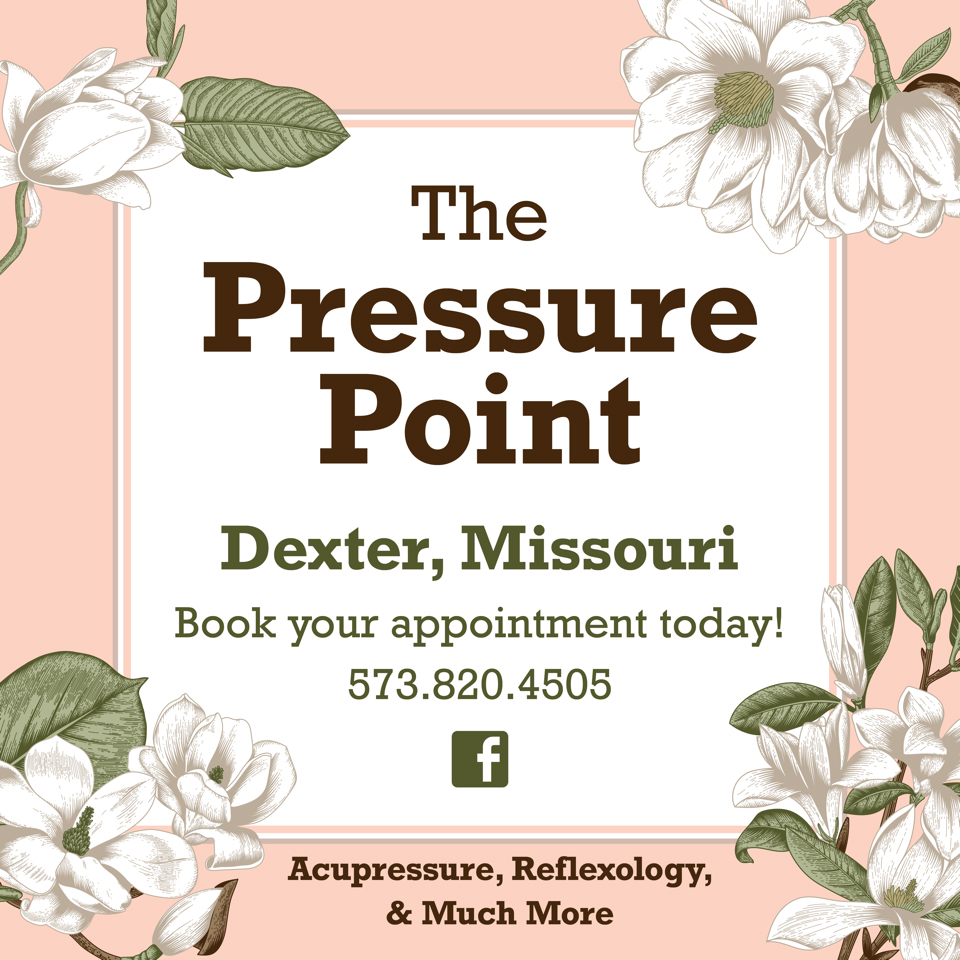 Stainless Steel Ear Seeds Acupuncture Treatment
The Pressure Point
Dexter, MO
Our Price: $17.50
Retail: $35.00
This $35.00 Semo DollarSaver certificate is good for one stainless steel ear seeds acupuncture treatment from The Pressure Point. Ear Seeds are acupressure that is applied to specific spots on the ears, then ear seeds are applied to those specific spots to treat specific symptoms in other parts of your body. You can pretty much treat most any symptoms such as pain, insomnia, stress and anxiety, appetite, smoking etc. Helps patients with lupus, anger issues, migraines, wanting to lose weight and treatments of that nature. The seeds generally stay on 7-10 days. This offer can not be combined with any other offers. Expires 90 days from date of purchase.
The Pressure Point
Dexter, MO
!3 South Locust Dexter, MO 63841 -
Show Map
Do you struggle with anxiety, depression, or stress? Do you have pain that makes day to day activities hard? Maybe you're trying to lose weight or stop smoking. you should consider ear seeds! Ear seeds are a painless affordable acupressure applied to specific areas of the ear to treat your symptoms. With 33 years of experience as a registered nurse, Marti Grubbs-Crawford is board certified and ready to help improve your way of life. Check her out on facebook at The Pressure Point or give her a call at 820-4505. She can answer all your questions and get your appointment set!!