NEW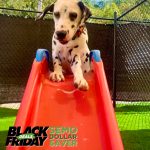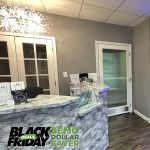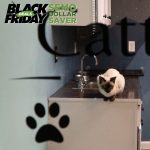 $80.00 All 4 Paws Hotel & Spa Certificate
All 4 Paws Motel & Spa
1600 West Maud Street
Poplar Bluff, MO
Retail: $80.00
Our Price: $40.00
This $80.00 Semo DollarSaver certificate is good toward the following services at All 4 Paws Hotel & Spa, Poplar Bluff... boarding, grooming, and daycare for dogs, cats, and exotics. Maximum number of certificates you can purchase is five (5). Certificate expires 90 days from date of purchase. Certificate can not be combined with any other offers.
All 4 Paws Motel & Spa
Poplar Bluff, MO
1600 West Maud Street Poplar Bluff, MO 63901 -
Show Map
All 4 Paws Hotel and Spa is a locally owned and operated passion business. Having a combined 15 years of animal handling experience as veterinary technicians and hospital staff; we take animal care very seriously. Here at All 4 Paws we have a passion for pets and we let that shine through in the quality of the care we provide while at our luxury facility. We believe you shouldn't have to worry about the care of your pets when on vacation or dealing with family matters. Pet health and happiness is our number one priority.