The Pressure Point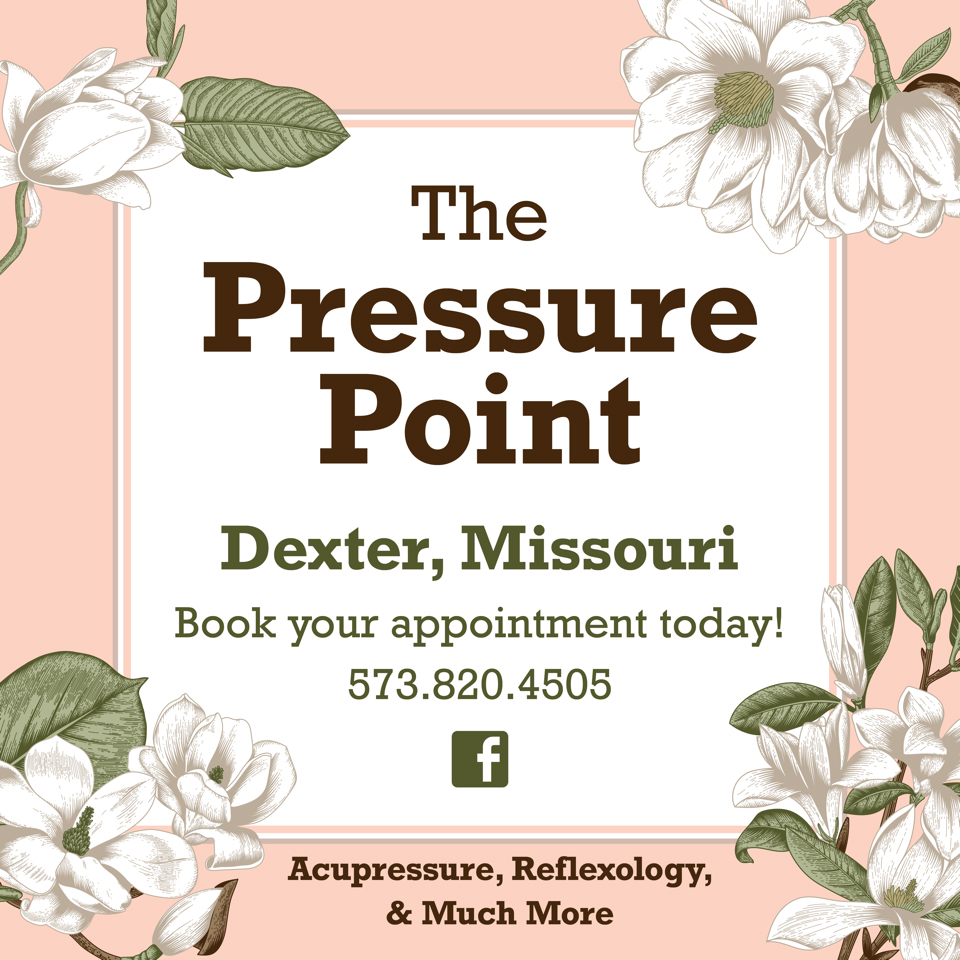 No products to show at this time.
The Pressure Point
Dexter, MO
!3 South Locust Dexter, MO 63841
Do you struggle with anxiety, depression, or stress? Do you have pain that makes day to day activities hard? Maybe you're trying to lose weight or stop smoking. you should consider ear seeds! Ear seeds are a painless affordable acupressure applied to specific areas of the ear to treat your symptoms. With 33 years of experience as a registered nurse, Marti Grubbs-Crawford is board certified and ready to help improve your way of life. Check her out on facebook at The Pressure Point or give her a call at 820-4505. She can answer all your questions and get your appointment set!!
The Pressure Point
13 South Locust Street, Dexter, MO, USA