Southern Posh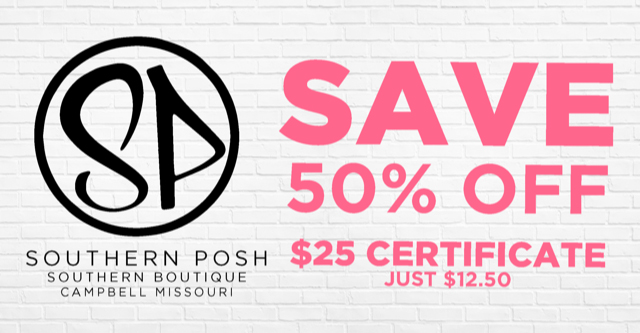 No products to show at this time.
Southern Posh
Cambell, MO
113 South Ash Cambell, MO 63933
Southern Posh carries both children and women's clothing as well as accessories and gifts. Ton of quality clothing at affordable prices.  Shop in store or at Southern Posh dot com.  Southern Posh dot come has ALL their inventory and you can even skip shipping costs by picking your items up locally.  Southern Posh in Campbell MO Open Thursday and Friday  Noon to 6pm and on Saturday from 10 am to 2 pm.
Southern Posh
113 South Ash Campbell Missouri