Ozark Wellness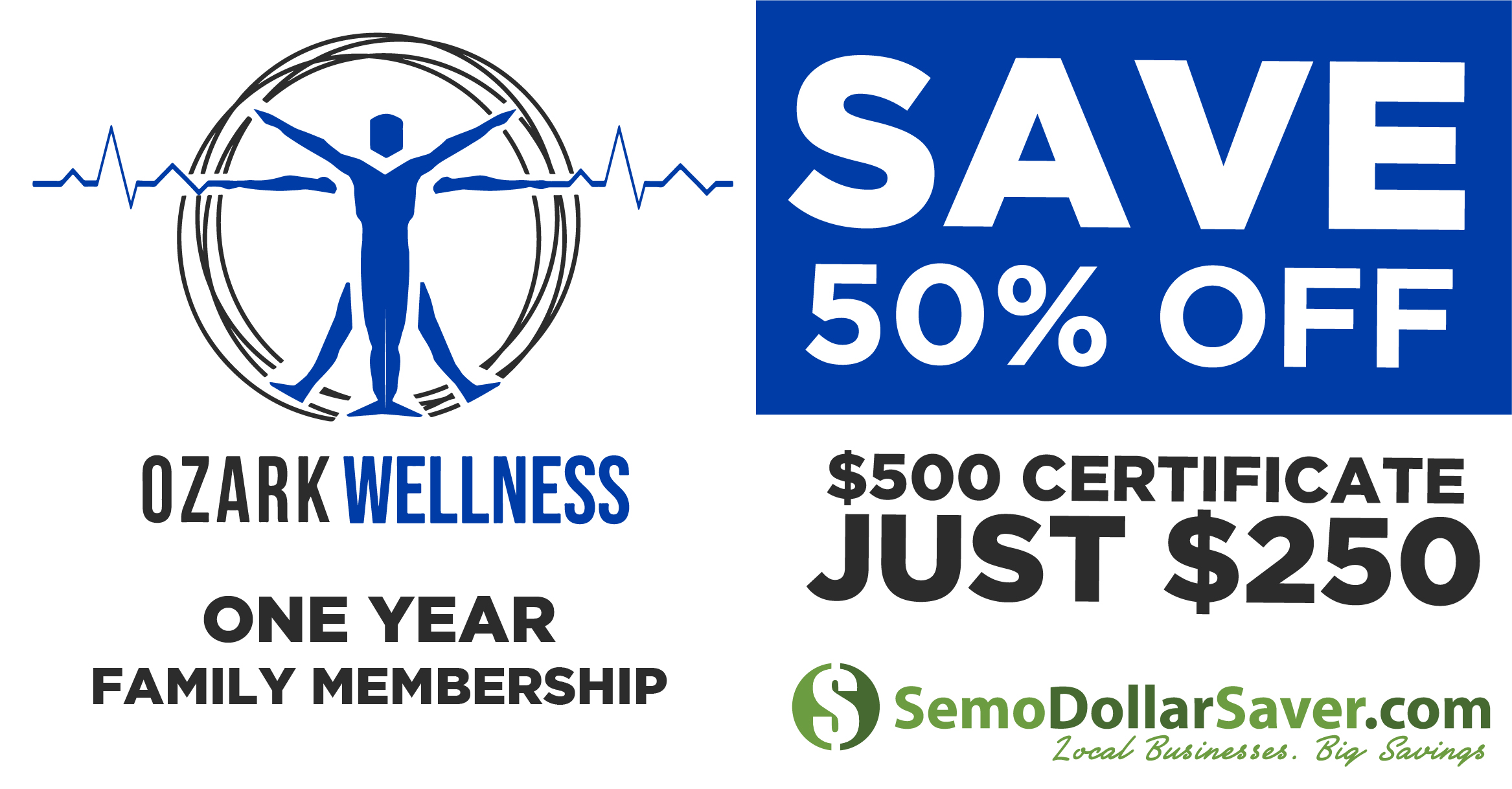 No products to show at this time.
Ozark Wellness
Poplar Buff, MO
2725 Westwood Blvd Poplar Buff, MO 63901
Say hello new and improved you with 50% off your family membership package at Ozark Wellness in Poplar Bluff. Regular price, $500 per year, but with semo-dollarsaver dot com you pay only half price….. only $250 for the entire year for you and your family. You'll get 24 hour gym access, indoor heated pool, separate men's and women's saunas, triaing, group-x classes, one on one training session with a certified trainer and so much more for you and up to four other members of your family. These go on sale Thursday starting at 10:00am at
semodollarsaver.com
. That's semo-dollar-saver-dot-com.
Ozark Wellness
2725 North Westwood Boulevard, Poplar Bluff, MO, USA