Buffalo Wild Wings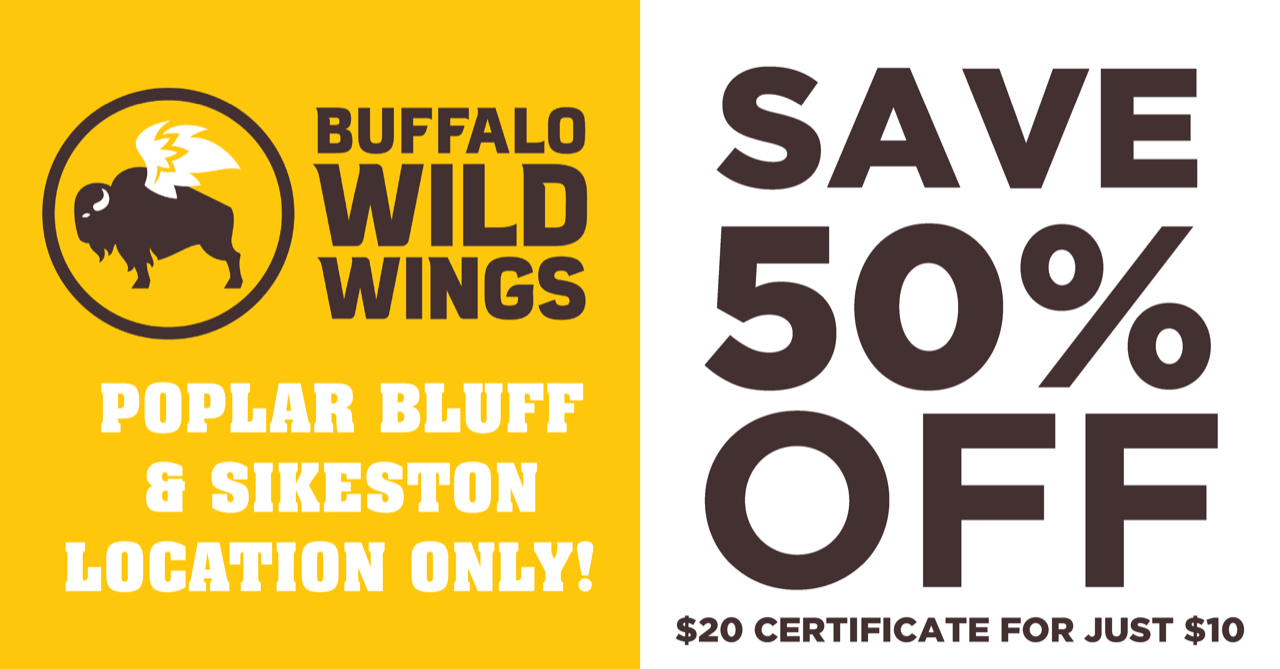 No products to show at this time.
Buffalo Wild Wings
Sikeston & Poplar Bluff, MO
1429 N Westwood Blvd, Poplar Bluff 231 N Main St Sikeston & Poplar Bluff, MO
Since 1982, Buffalo Wild Wings® (or B-Dubs® as our friends call us) has been the ultimate place to watch the game, have a cold beer and eat some great food We may have added a few tap lines and come up with a couple more kinds of sauce, but the important parts are still the same. It's still the ultimate place to eat wings, grab a cold one, and meet your friends to watch a game. Redeemable at locations in Poplar Bluff, and Sikeston only. These promotional certificates will expire 90 days from the date of purchase.
Buffalo Wild Wings
1429 N Westwood Blvd, Poplar Bluff 231 N Main St, Sikeston, MO