Aire Solutions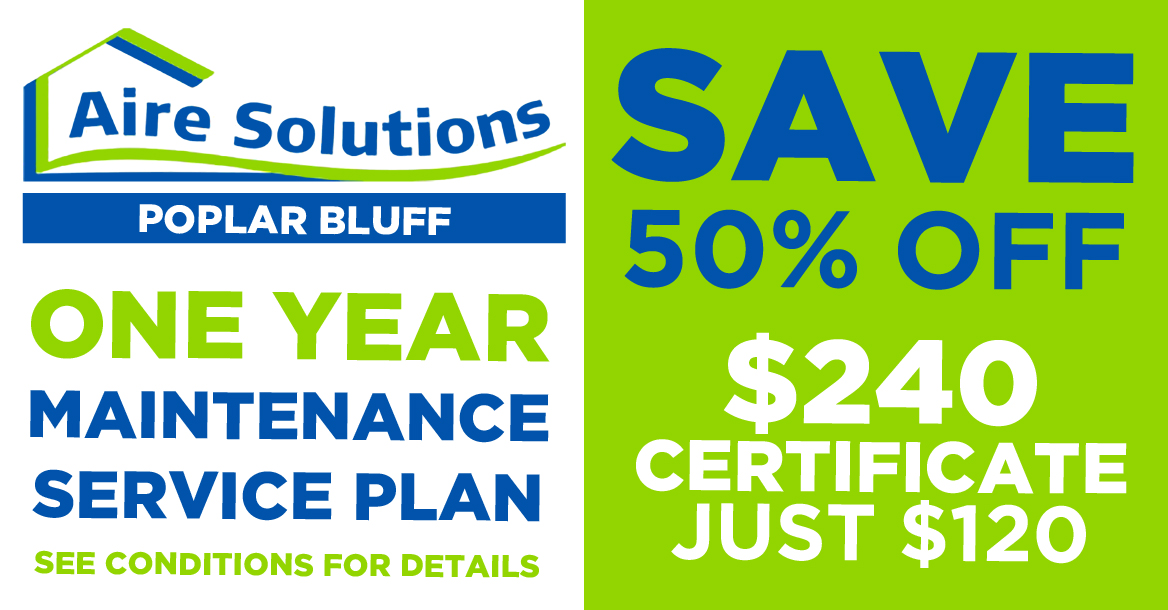 No products to show at this time.
Aire Solutions
Poplar Bluff, MO
1405 South Broadway Poplar Bluff, MO 63901
Heating Service & Furnace Replacement Experts in Southeastern Missouri.
At Aire Solutions, our balanced, whole-house approach allows us to provide personalized services to keep you and your family comfortable. From the latest in HVAC and indoor air quality systems, to honest repair solutions, our expert technicians have served customers in Poplar Bluff, Dexter, Doniphan, Malden, Puxico, and throughout Southeastern Missouri for over 35 years.